I could almost change my residential address to my local Priceline, and have my wages paid directly in-store. It's where my budget goes to die. I walk in needing one thing and end up regretting not picking up a basket on entry.
Today was no different.
I went in for one thing. ONE.
These:
And ended up with this:
Uhh, not bad for less than $50 right?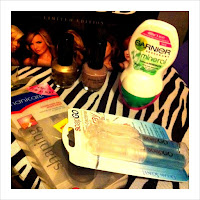 Necessities right? Hand Sanitiser, Deodorant.
Wait, what? A glass nail file WITH a light. Want. Only $1? Had to have it.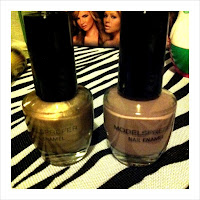 I hadn't seen the Models Prefer polish before, but I adored these two colours
$5.99 each? Score
[Swatches coming soon]
Not that I wear them often, but FIVE pairs of false eyelashes for $5? Plus a cute mock croc cosmetic bag? That is winning my friend.
Everything was on sale, so my inner shopaholic demon is satisfied, and so is my credit card.